Morning gratitude and let's make a plan.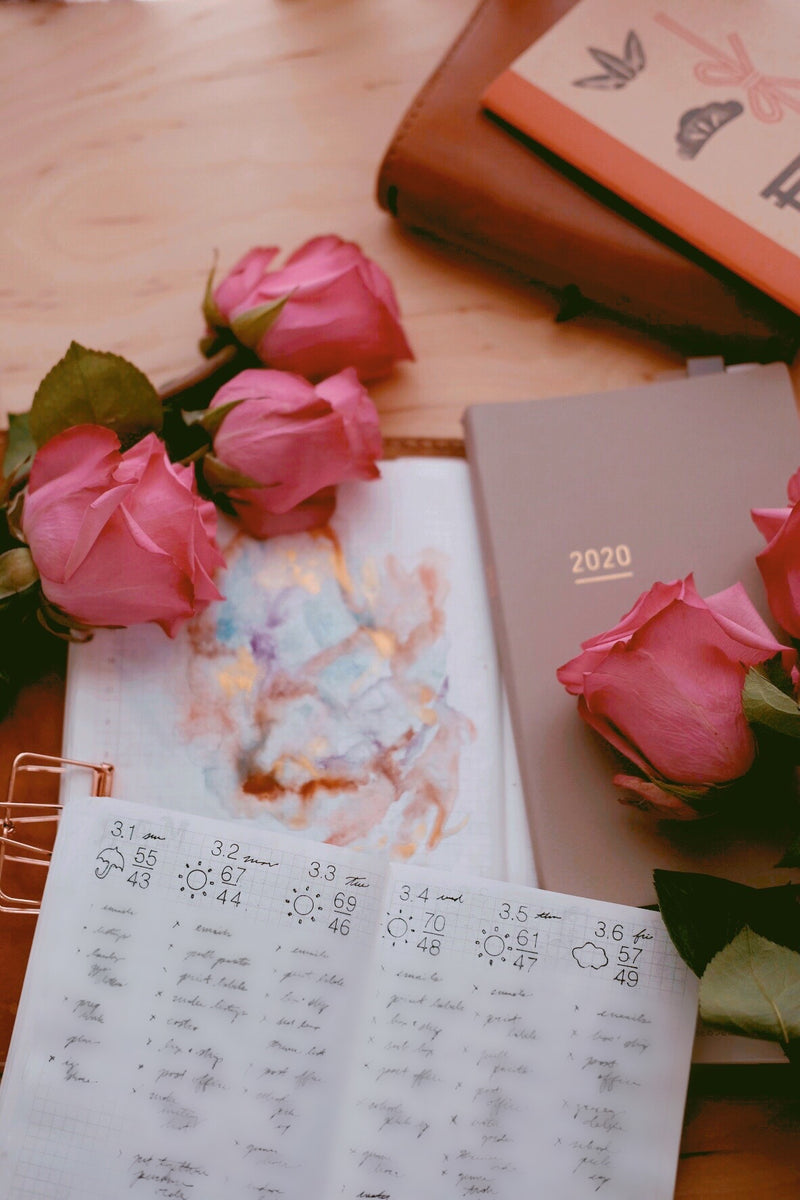 Every morning I sit and write out my intentions for the day.
I start with my gratitudes and then move on to review my daily tasks and weekly items that must be done. As our routine schedules have changed and for some of us we now have children at home to educate and care for who would normally be at school, let's put together a plan.
The bullet journal method is what I use, and I will write a more in-depth and lengthy post about this later if friends here are interested. The benefits are many, from memory keeping experiences that you wish to reflect on in future years, to organizing your tasks in achieving long term goals, and to remember what you have already accomplished. Bullet journaling allows me to see where I expend most of my energy and time so that I can be sure to make time for what truly matters, like self-care, nourishing rest, checking in on loved ones, and outdoor activities.
Children feel the comfort of having a familiar routine and schedule that they can look forward to, it adds security to their days. Teenagers also can respond to a loose structured plan, and collaborating together as a family, or as roommates in crafting a focused schedule makes sure that we do what we can to take care of our emotional and mental health in addition to the chores.
Write out your ideal daily schedule making sure that you include periods of snack breaks, exercise, meditation, and down time. A weekly schedule might work better for some and add in blocks for walking in nature (if you are able to in your community), creative making, and if not maybe a fun interactive game. You can even break this up into an ideal morning and evening routine. Now that our hours have become more flexible we have the opportunity to choose how we wish to shape our days to enhance our quality of living.
Get your family involved and have children decorate a page with fun markers, stickers, or washi tape. If you nest by yourself then you can also creatively embellish your schedule if you wish with watercolors, highlighters, or colored pencils perhaps to color code your activities. Separate out the chores, from your to do tasks, and fun creative activities.
If you already use an analogue planner system feel free to take this opportunity to make a list of things that you could accomplish during this break. Is there a home or personal art project that you always wanted to start or finish? A new hobby or skill that you wished to pick up and learn? You can journal about this also, and write about how you intend to grow and transform during this liminal period.
Feel free to share down below any tips for this community to gain insight from.