Intentional togetherness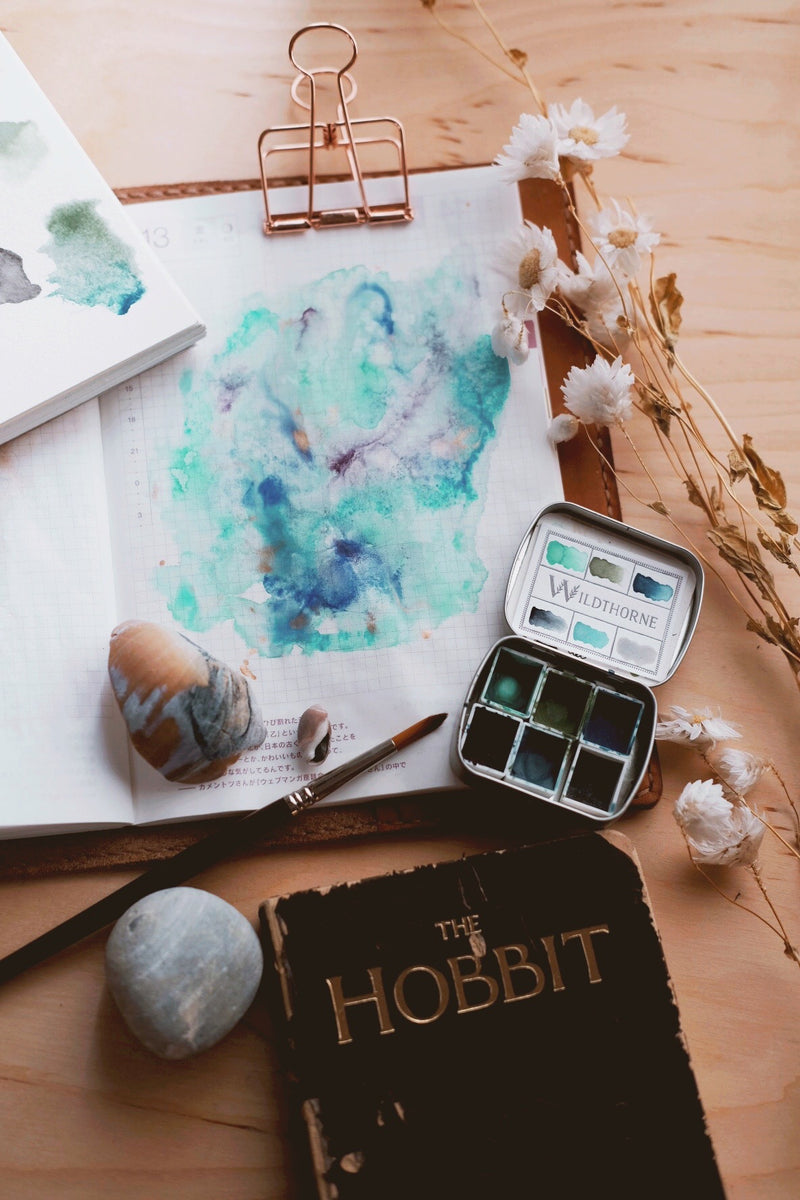 Staying home and togetherness. 🏡
Here is a rainy Sunday collection of objects that bring comfort and opportunities for imagination and inner exploration.
Our '
Ocean Sediment
' watercolor paints to encourage artistry and a well-worn 
friend but more on this is to come.
I have received many requests to create another art journal series, and it warms my heart to know that so many of you were inspired by my past journal challenge.
Given the times that we are in now, I felt it would be more beneficial to create an intentional living series that families and friends can participate in together.  I will be writing from my own personal experiences offering you prompts that hopefully will enrich your quality of living. We will begin tomorrow, for today I hope you enjoy a little self-care time doing what you love most.
Let's share and uplift each other in these days ahead. Although we may be sheltered indoors we can still connect in meaningful and heartfelt ways with each other.
Two of my very best friends live on continents far-flung from me in different time zones, yet they are as close to me as family.
This page is a restful and welcoming space for you to gain inspiration and ideas for activities to share with loved ones. 💗 Stay safe and be well friends.