Hello 2020!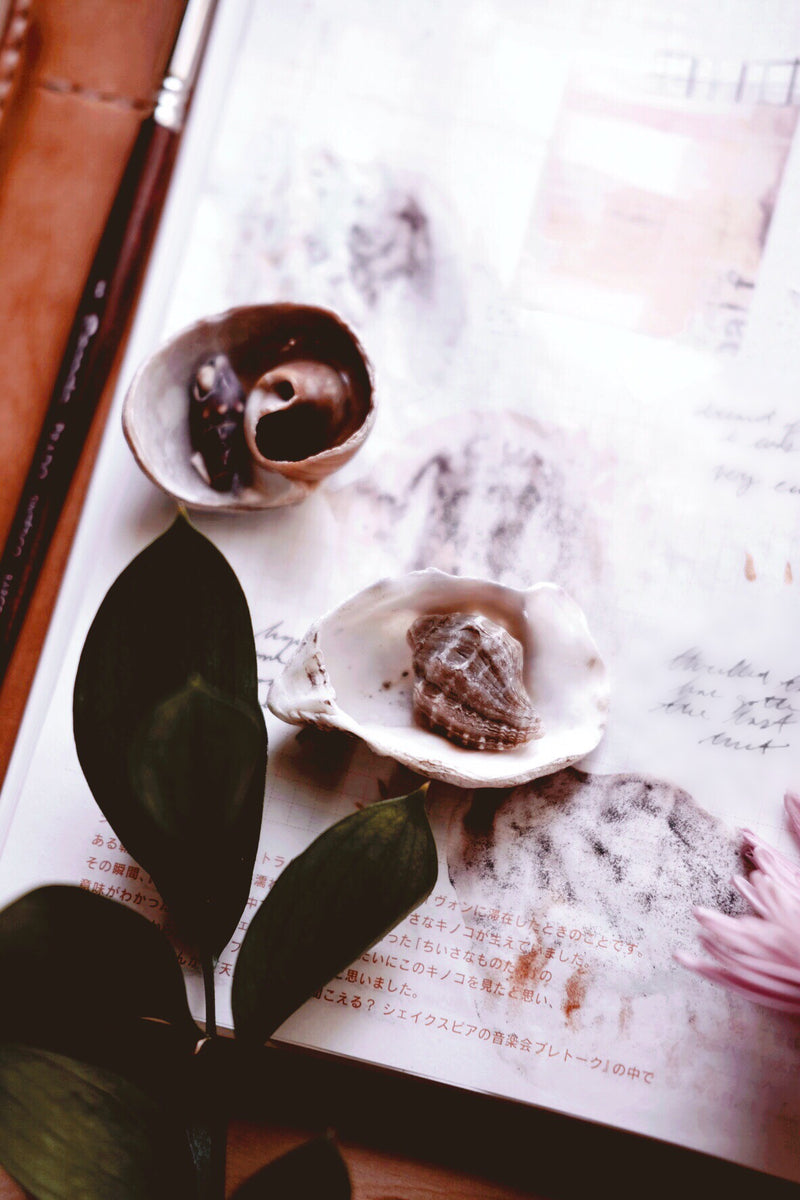 Hello friends,
We returned earlier this month from our shop holiday break renewed and ready to greet the new year with intention and purpose. I have started a new intuitive watercolor notebook and planner that I will be posting pages of here and also on our Instagram. To keep you updated on what I have been working on since the beginning of January, if you are subscribed to our newsletter you would have seen our very first Wildthorne Stationery subscription box offered this past week. Six lucky customers were able to reserve space to work with me and co-create an intentional crystal gemstone watercolor box that will be personalized and tailored to meet their own creative goals and passions. 
Tourmaline Crystal + Series I. Limited edition Gemstone Stationery box 
Although spots were limited for this first trial run (as the handwork involved is incredibly detailed and precise). I will be offering more Wildthorne Stationery Box spots in February due to the overwhelmingly kind responses, emails and messages I've received. So please subscribe to our newsletter to be notified first if you are interested in one. 
I am an ardent fan and admirer of artisan handcrafted work, and I am immensely proud to have founded Wildthorne, and that we remain a husband and wife team with our own indie studio. I know that the family business model is becoming more and more increasingly rare as I see many companies shift into production overseas in factories. But just as I will always read the written word, shop local, and support small business in my community, I believe wholeheartedly in the value of handmade. Starting this year I will be sharing small features of other artisan makers who I highly esteem in support of the handcrafted community. These are fellow small businesses who also take pride in their work, and their care and love shows in the beautiful products they offer.
None of these features will be sponsored, any artisan product that I share has been purchased with my own money, as part of the value in increasing awareness for the artisan lifestyle that I live is conscious and intentional shopping. Wildthorne has also never used PR influencers (although I have received some very kind requests), as I prefer authentic feedback. Saving in order to purchase the artisan products I admire requires daily focus, it means purchasing less so that I can have something that is more valued, doing less perhaps so that I can experience more in surrounding myself and my home environment with handmade artistry crafted with skill and purpose. 
Here is a brief peek into my intuitive watercolor journal. It is an A5 sized Hobonichi Cousin with Tomoe River paper that takes our watercolors beautifully. I have blurred out my personal text but wanted to show a small view into how taking a moment each day to paint intuitively and reflexively can be not only a process of discovery, but also a meditative moment of self care. Through the Wildthorne October journaling series I shared a daily beginner project to help encourage those who wish to paint the confidence and support to pick up a brush and start creating. You can find these posts archived here on the blog for you to refer to at any time. 
Although our Tourmaline Crystal subscription box is now closed and full, down below is a list of guided prompts that I sent to each of the recipients to fill out to inspire their intentions for 2020, and I am gifting them to you here in the spirit of warmth, introspection, and reflection.
What are your personal intentions for 2020?
Which dominant feeling most accurately describes what your personality manifests daily? Example: happy, sad, melancholy, optimistic...
What feels good to your heart? Example: A quiet morning with sunshine, warm blankets and tea.
What is the most significant thing you would like to work on for yourself? Example: better cooking skills, spending more time gardening, developing my intuition. 
List or paint three to four colors that are important to you and why?
Write out your responses or paint and collage them visually, if you share your journals on Instagram I would love to see your own personal journal spreads so please tag me @wildthorne or #wildthorne so that I may reshare them. This is a community of kind and encouraging artists and seeing your dreaming manifested inspires and uplifts us all.
xo!
Kim