Day 14 Art journal challenge + Paint Autumn foliage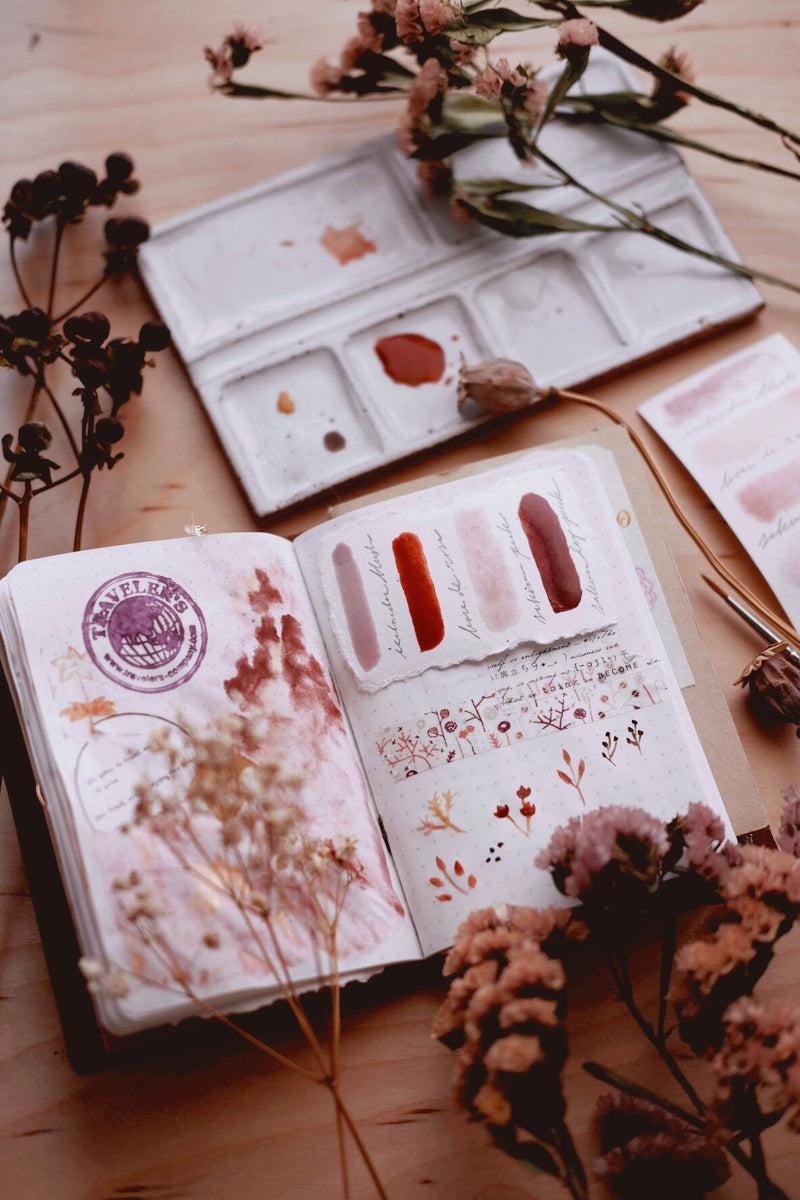 Autumn has so many lovely colors for our Day 14 challenge let's paint some leaves and berries to decorate the page and celebrate the season.
I am personally drawn to the folk illustrative style of painting and so I have added some small leaves and berries at the bottom of my journal page in the colors of our Ochre Leger, Sienne Brulee, Raw Umber and Bois de Rose mixed. A strip of Autumn botanical Japanese washi is above, and some recent watercolor swatches I created for a customer will be pasted on top as I always try to upcycle and repurpose art materials in an environmentally friendly way. 
Paint your own version of Autumn foliage and leaves in your art journal. If you are not using watercolors, colored pencils, markers, acrylic paints, even collaging real dried leaves will do.
Please tag your posts #wildthorneoctober on Instagram so that I may see them and comment, and also continue to add in daily a positive aspect you appreciate. Wishing you a great start to your week.