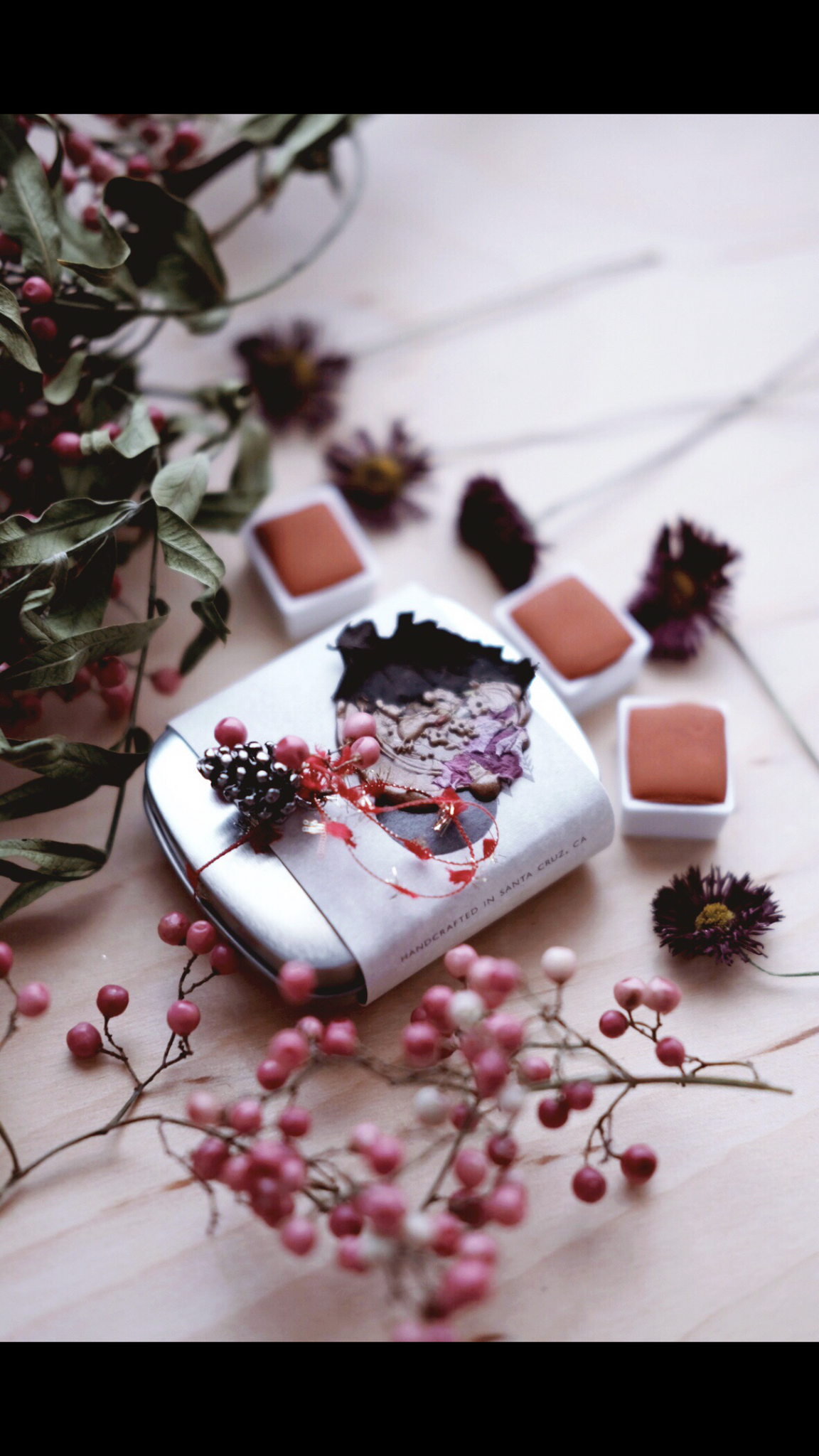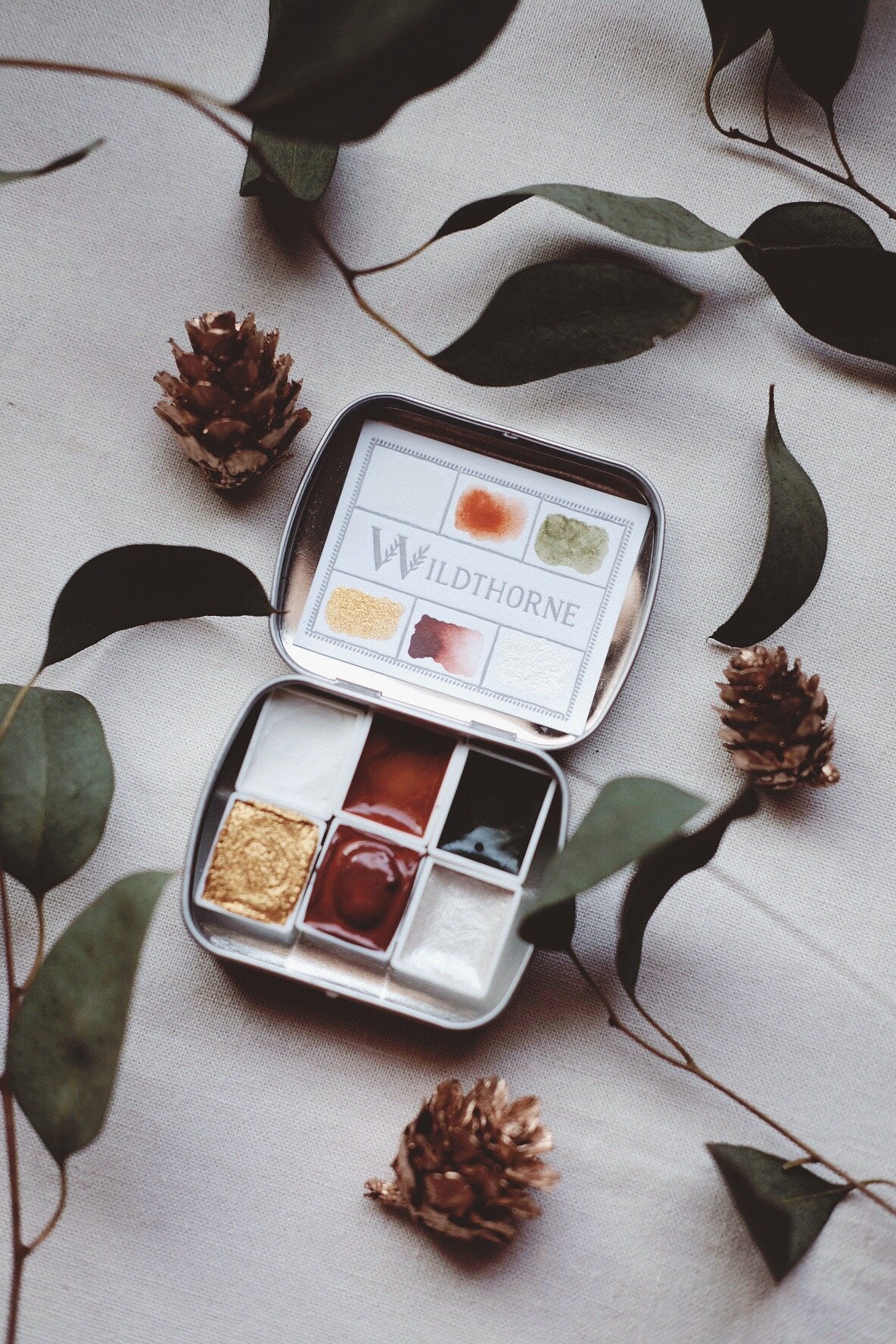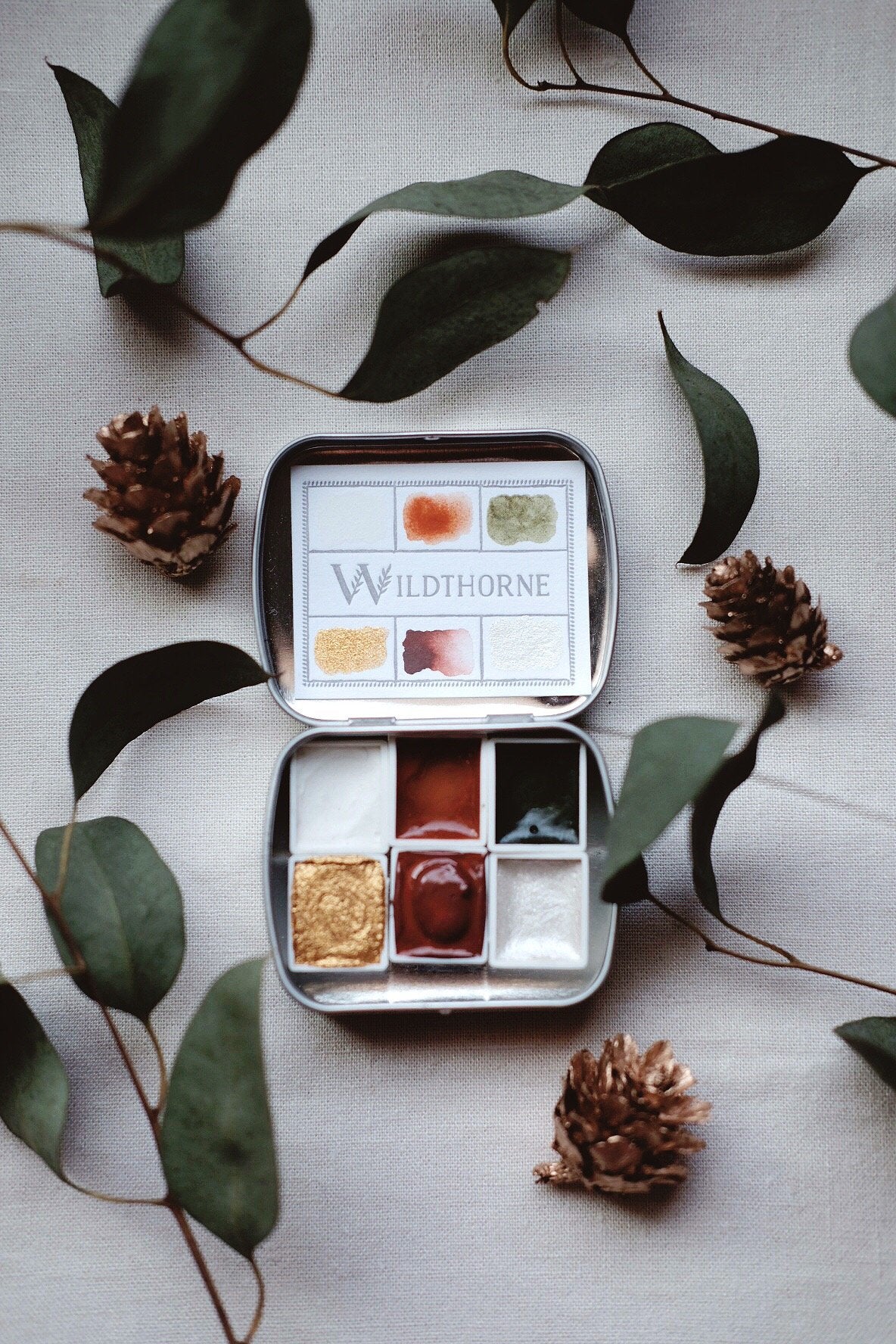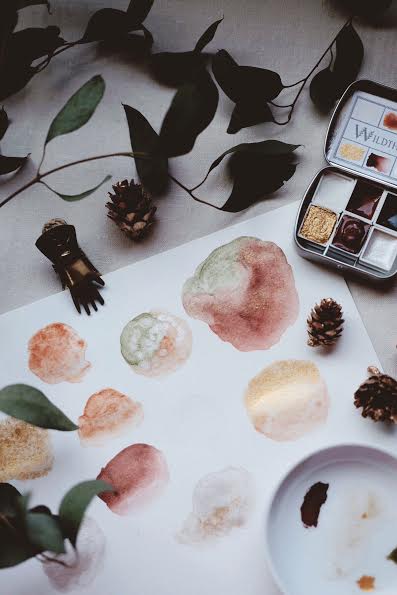 RESERVE for Shawna + Holiday Winter + Limited edition gemstone and mineral watercolor palette
Details
  * This listing is reserved for a special customer. Please do not purchase unless you are Shawna.   As per our conversations: 1 x Holiday Winter palette with combined shipping    thank you! xo!     :: Holiday...
Read more
* This listing is reserved for a special customer. Please do not purchase unless you are Shawna.
As per our conversations:
1 x Holiday Winter palette with combined shipping 
thank you!
xo!
:: Holiday Winter ::
Celebrating the joy of the season, inspired by the magical warmth of candle glow and the beauty of giving with love and appreciation + sparkling gold shimmers like the glimmer of ornaments on the tree, and snow blankets the landscape with a quiet and frosty stillness. Earthy and luxurious gemstone watercolors add cheer and a festive holiday mood. 
Handcrafted from raw gemstones, natural ochre, and iron minerals, the 'Holiday Winter' palette is a collection of colors that enliven the eyes with graceful beauty. Shown in our cover photo the watercolors listed from the top row left to right are: 
Top row // from left to right 
Snow, Winterberry, Evergreen
Bottom row // from left to right
Candleglow, Sequoia, Gossamer
Our Winterberry and Evergreen are both Opalite gemstone paints that have a unique textural finish. Both have been sourced from the wild and rugged desert landscape here in the Western United States. Lovely in tone, and gentle but saturated in temperament the 'Holiday Winter' watercolors can be mixed and blended into a variety of beautiful combinations to decorate the page with luster and light.
Our rare gemstone mineral watercolor paints have a beautiful granulation and can be layered from thick to thin. Artist grade and lightfast, each pan is hand poured to exacting traditional recipes and techniques in our studio using the highest quality earth pigments, and natural watercolor binding medium made from distilled water, honey, glycerine, and the sap of acacia trees.
Each curated palette also comes with an exclusive Wildthorne hand letterpressed artisan swatch card that nestles snugly within your watercolor palette ready to be painted by you. Our letterpress cards are crafted one at a time with sustainability and environmental responsibility in mind. The paper is 100% tree-free cotton made locally in the United States as a byproduct of the cotton garment industry. With a soft luxurious and tactile feel to the touch, it is a surface that invites your artistry. 
 *** Please choose carefully, our gemstone watercolor paints are accessible to all to purchase and paint with, however, these paints act decidedly different than factory or synthetic watercolors. Because these paints are handcrafted from natural earth minerals and crystals they have a consistency like wet sand and do not disperse or soak into the paper as conventional watercolors do, but rather they hover more gracefully on the surface. We suggest that you add water in a gentle balance being careful to not drown these gemstone paints while working with them and to build up the colors in layers for a deeper saturation of color. There are no refunds or exchanges for this item. 
 *** subject to availability. This item is Ready to Ship and will be sent within 1-2  business weeks.