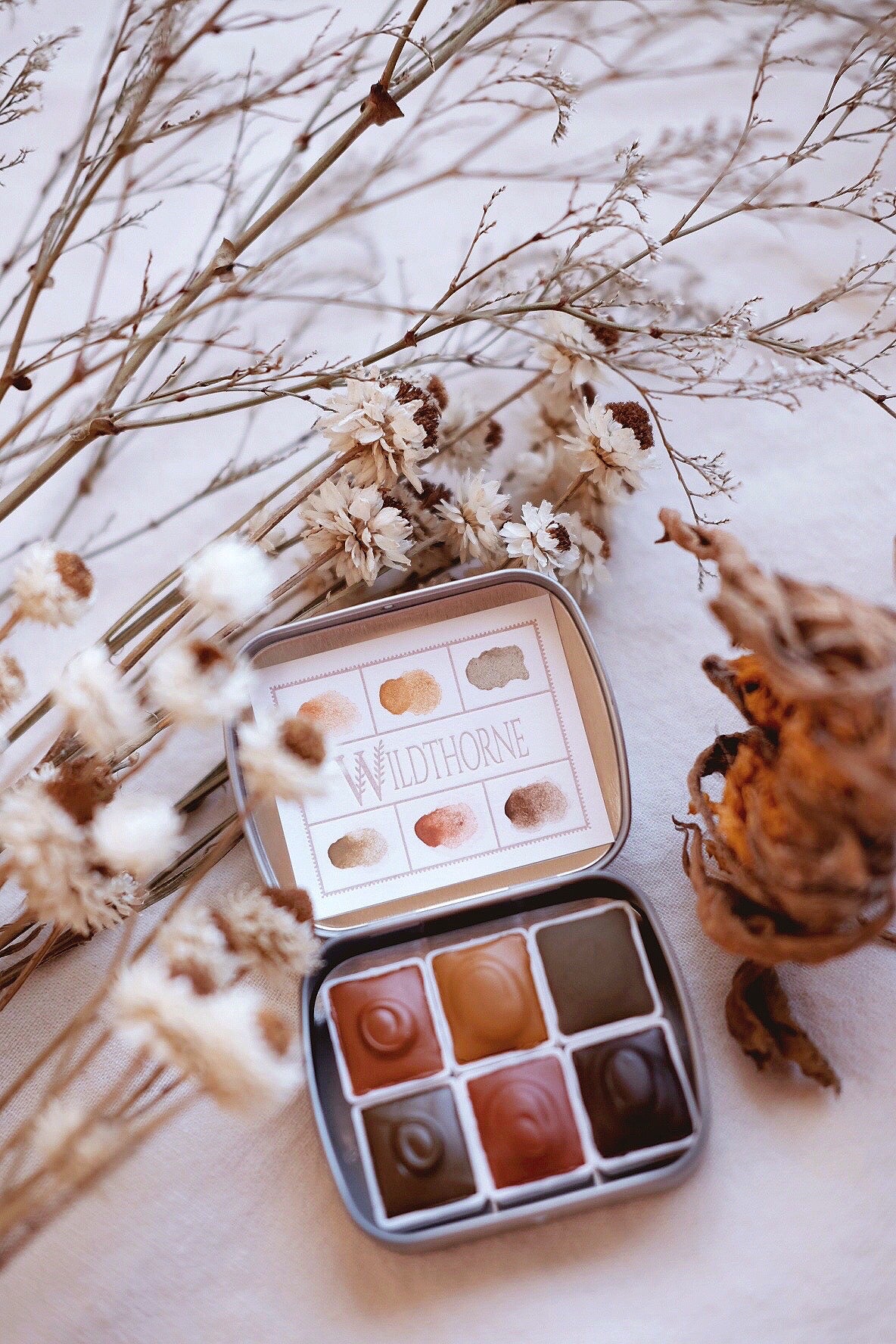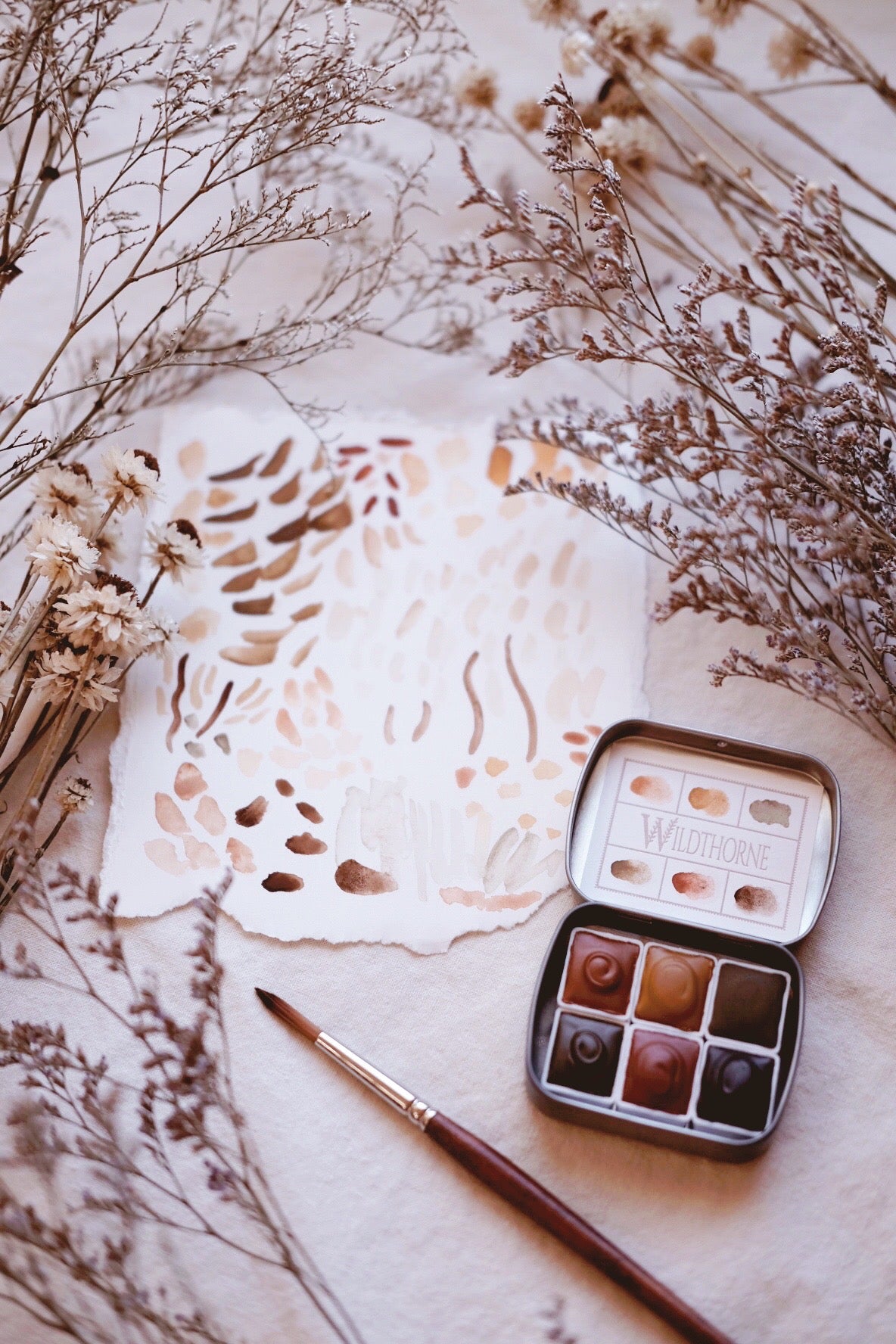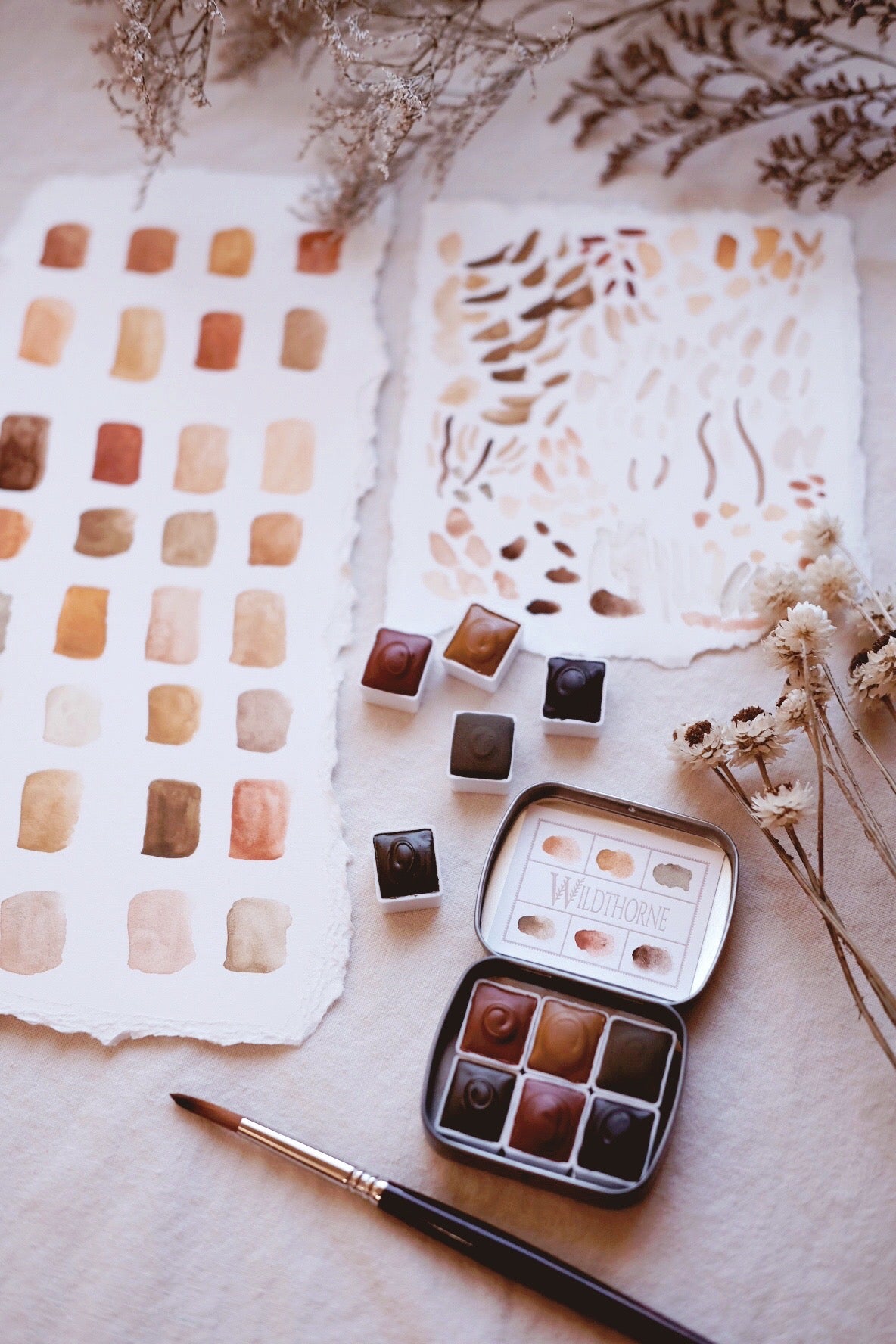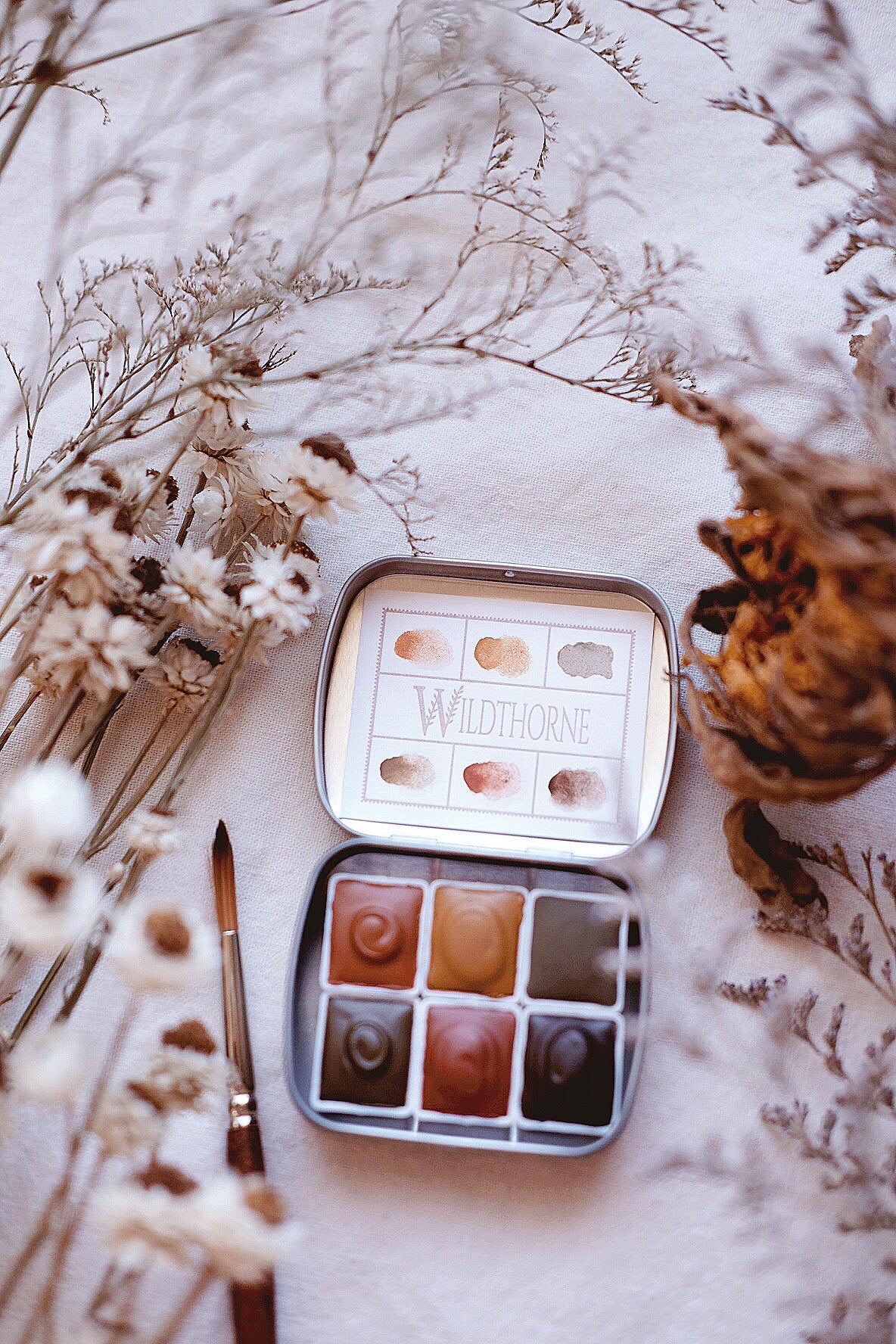 RESERVE for Mila + Chypre & Foxtail Lily custom watercolor palettes
Details
  *This listing is reserved for a special customer. Please do not purchase unless you are Mila.   As per our conversations: 1 x Chypre palette  1 x Foxtail Lily palette 1 x half pan of Gossamer    with included...
Read more
*This listing is reserved for a special customer. Please do not purchase unless you are Mila.
As per our conversations:
1 x Chypre palette 
1 x Foxtail Lily palette
1 x half pan of Gossamer 
with included Express shipping with full tracking and insurance. 
thank you!
xo!
*This is a pre-order listing and will not begin to ship until April 26th, each palette is handcrafted to order. A portion of the proceeds from the sale of this palette will be donated in charity to StopAAPIHate. 
:: Chypre ::

pronunciation: \ ˈshēprᵊ \ (shee-pray)
The Chypre palette is a symphonic composition of individual mineral hues layered in saturation like fragrance notes. A subtle collection with sharp citrusy warm tones, mellowed out by the grounding calm of olive hues, and serenity of rich velvety resinous brown. When mixed gorgeous bronze, blush pink, somber umbers, and mustards appear.
Inspired by my abiding love of scent, the arrangement of fragrance, and the mysterious and captivating way in which perfume blends can morph to the unique sensory perception of the wearer. So too will a captivating lyricism evolve for each creative and artist who reaches for these colours. A palette of six lovely artisan watercolors handcrafted in our studio forest with a synthesis of memory, warmth, and rich depth.
Main accords
Colours swatched from clockwise left to right
Maple / Amber / Oakmoss
Bergamot / Caramel / Labdanum
Each 'Chypre' palette of watercolors will be gift-wrapped and sent to you in a portable re-usable metal tin, along with our complimentary signature artisan letterpress as a gift. 
Our specialty curated palettes also come with an exclusive Wildthorne hand letterpressed artisan swatch card that nestles snugly within your watercolor palette ready to be painted by you. Our letterpress cards are crafted one at a time with sustainability and environmental responsibility in mind. The paper is 100% tree-free cotton made locally in the United States as a byproduct of the cotton garment industry. With a soft luxurious and tactile feel to the touch, it is a surface that invites your artistry. 
Our lovely mineral watercolor paints have beautiful granulation and can be layered from thick to thin. Artist-grade and lightfast, each pan is hand-poured to exacting traditional recipes and techniques in our studio using the highest quality earth pigments, and natural watercolor binding medium made from distilled water, honey, glycerine, and the sap of acacia trees.
* International customers, we value your kind support. Due to current postal mail delays, we can ship to select countries only at this time. If you would like to place an order please contact us through the form on our website to enquire. 
** subject to availability. This item is a pre-order palette and the estimated shipping dates are between April 26th through May 10th during business days (not including holidays and weekends), as each pan of paint will be hand-poured to order especially just for you.