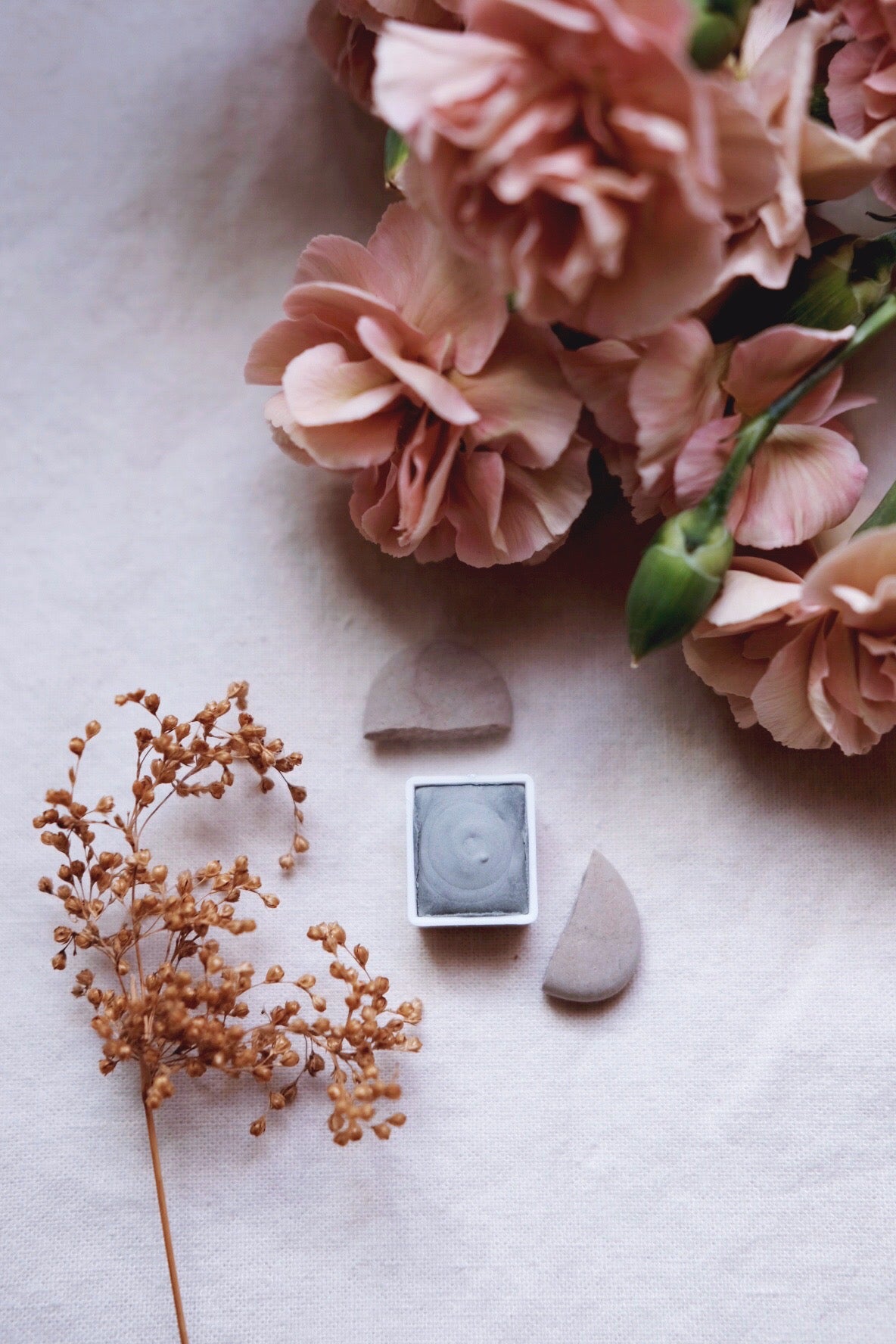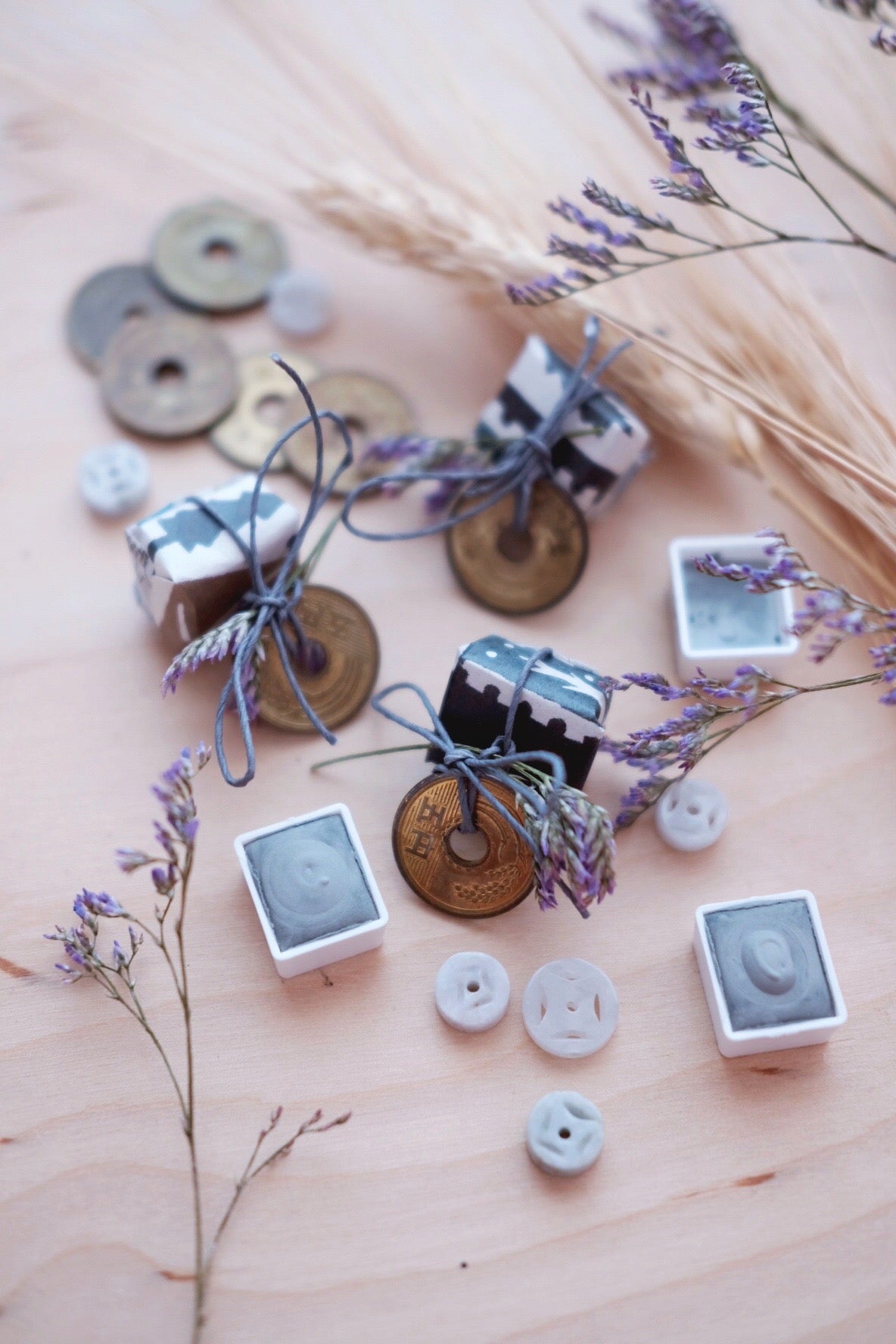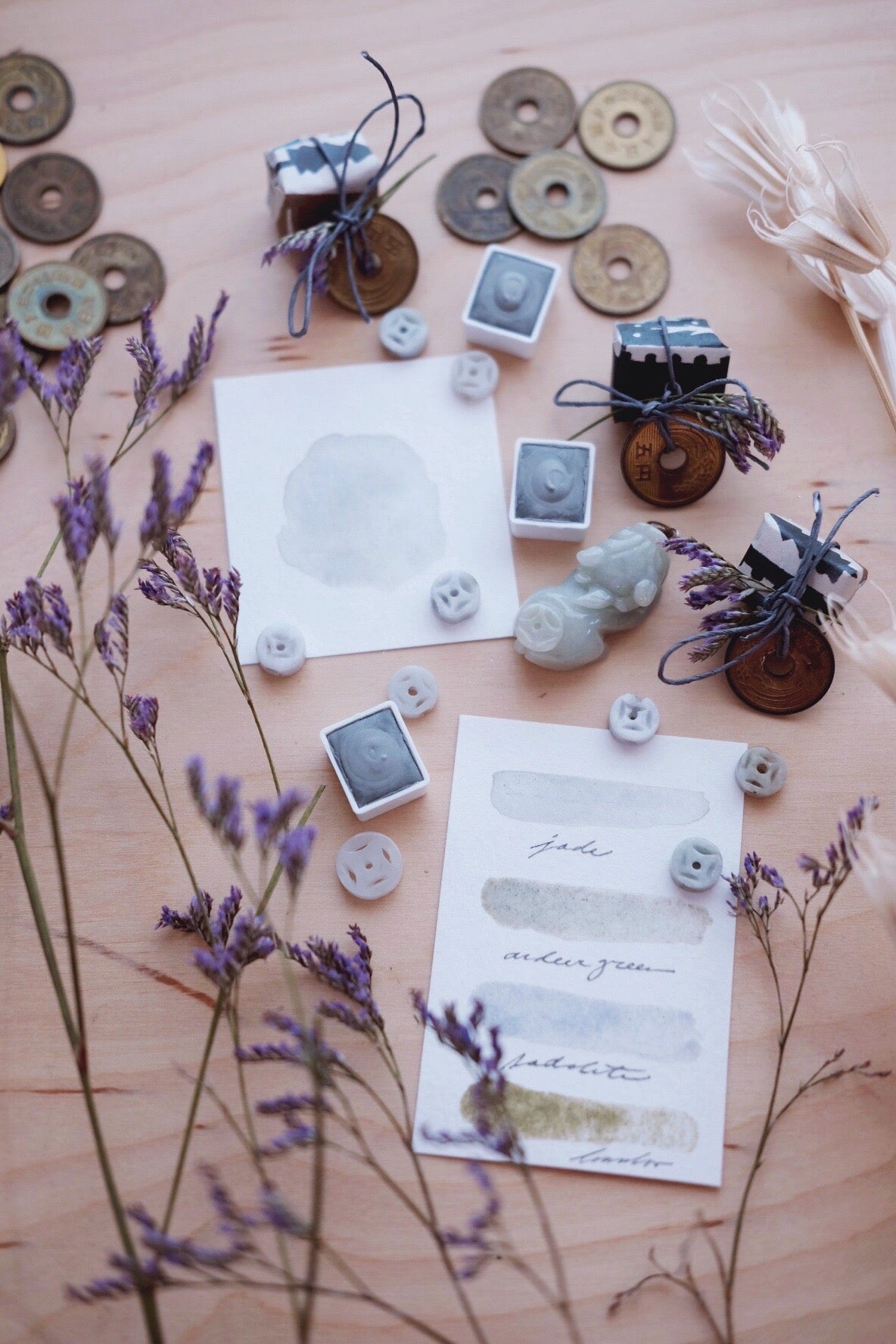 RESERVE for Denita + Jade + Stone of five virtues + Limited edition gemstone watercolor
Details
  * This listing is reserved for a special customer. Please do not purchase unless you are Denita.   As per our conversations:   1 x Jade limited edition watercolor    thank you! xo!   :: Jade ::  ...
Read more
* This listing is reserved for a special customer. Please do not purchase unless you are Denita.
As per our conversations:
1 x Jade limited edition watercolor 
thank you!
xo!
:: Jade ::
Jade is the precious stone with five virtues, benevolence, righteousness, wisdom, bravery, and honesty. Jade is the silky mysterious shine of my mother's bangle bracelet glinting in the sun, and the carved coins that bring longevity, health, and abundance. Found in mountains and riverbeds my ancestors believed Jade to contain the essence of both heaven and earth. 

We are excited to offer a limited edition of pure Nephrite Jade in a special half pan watercolor. Each artisan pan will come hand wrapped in screen printed Japanese heritage paper and tied with a bronze wheat coin as a souvenir keepsake for prosperity and nourishment. 

As this is a costly pigment that was milled in Japan its offering is limited. Jade is a lovely cool grey hued watercolor with a soft finish and granulation. I have swatched it in comparison to our other gemstone watercolors so you may see tonal variances. It is a pearl of a paint, rare and subtle in quiet beauty, and a great addition to any collection. 

A half pan of artist-grade, lightfast watercolor. This watercolor paint has naturally beautiful granulation that can be layered from thick to thin. Each pan is hand poured to exacting traditional recipes and techniques in our studio using the highest quality earth pigments, and natural watercolor binding medium made from distilled water, honey, glycerine, and the sap of acacia trees.
*** When purchasing this listing you will receive one half pan of Jade watercolor. The third photo contains comparison swatches of our other grey and green gemstone watercolours for your viewing pleasure. 
 ** Please choose carefully, our gemstone watercolor paints are accessible to all to purchase and paint with, however, these paints act decidedly different than factory or synthetic watercolors. Because these paints are handcrafted from natural earth minerals and crystals they have a consistency like wet sand and do not disperse or soak into the paper as conventional watercolors do, but rather they hover more gracefully on the surface. We suggest that you add water in a gentle balance being careful to not drown these gemstone paints while working with them and to build up the colors in layers for a deeper saturation of color. There are no refunds or exchanges for this item. 
  * subject to availability. please allow around 3-7 business days for your order to be shipped. If this item is combined with a pre-order palette the production time is extended to 5-10 business days.