***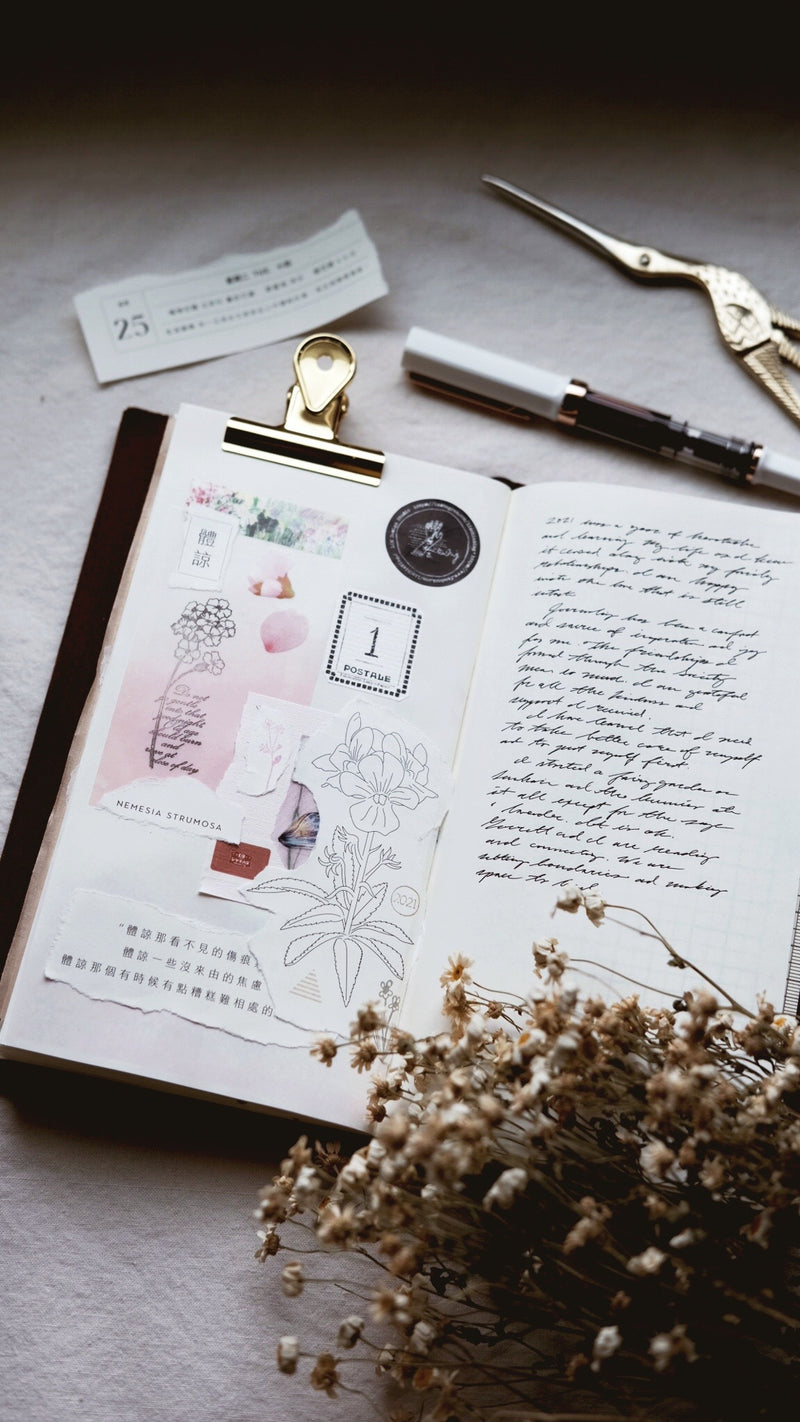 Our December monthly prompt is an end-of-the-year self-reflection spread. Using all the elements from the 'Transcendence' happy mail, I collaged a visual page layered with stamps, floral papers, washi, and seals. 2021 was a challenging year, and maintaining empathy, hope, and optimism is represented in these soft neutral colors, as well as the botanical lightness of being in flowers, petals, and wings. Gather or illustrate your page with themes that 2021 held for you. Use photographs or if you'd like stamp images directly into your journal. Paste in pressed flowers or leaves collected from your garden this year.
I wrote simply about my experiences and lessons learned in 2021. You can write fully about a specific event or memory. Some ideas might include: 
A new skill you learned or tried
Your favorite book of the year
A quote that resonated with you
What you are most proud of this year
A memory that deeply touched you
When finished take a moment to acknowledge your process and progress. If you have completed any of our weekly prompts or simply spent time reading them this time has been spent investing in yourself, your well-being, your mental and emotional health. You created something and that is an act of courage. I am proud of you and look forward to sharing and connecting in 2022.
With love and blessings,
Kim