Day 9 - Art journal challenge - Recycling and repurposing art materials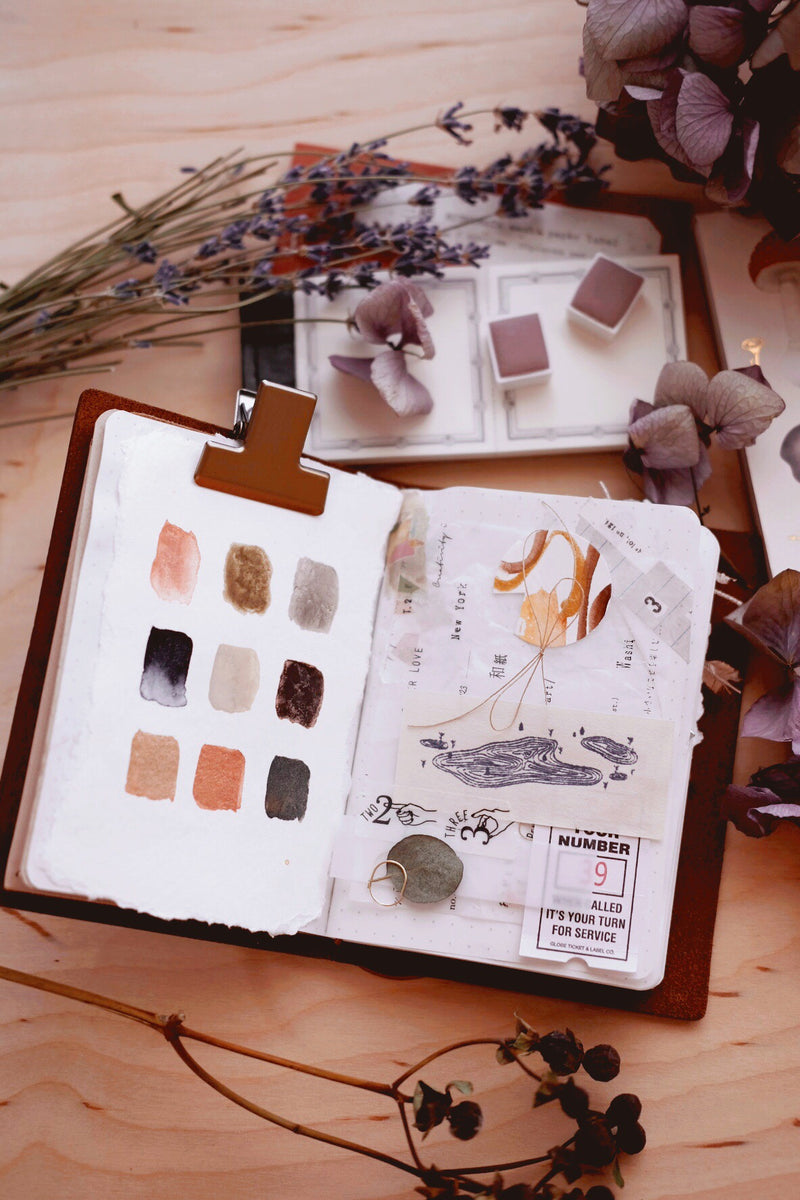 Our Day 9 Art journal prompt is to find packaging materials, newsprint, even receipts or old bits of stationery to incorporate into your page. There are many lovely bits that can be repurposed to create a collaged mixed media art spread that is not only beautiful but also meaningful to you as these small fragments hold memories of your days. 
On my page I tore a piece of tissue wrapping paper from a recent happy mail order and layered it with a watercolor tag that had been mispunched. A stamped portion of an incorrectly written receipt was salvaged, and with small scraps of washi tape it looks fresh and new. A receipt from our local bakery rounds out the corner and a tiny Eucalyptus leaf from a long faded bouquet that has been composted is clipped onto some vellum that was a discarded corner of a past project. 
Look around your home and maybe even at past art projects you are not satisfied with and see what you can recycle into a new page. Any paper product can be turned into a potentially lovely journaling element. 
Don't forget to add something you are grateful for to your positive aspects page, and to also tag your journal pages on Instagram #wildthorneoctober so that I may see them and comment.
I am very thankful for all the kind comments and messages in regards to our looming power outage. We are still busily working behind the scenes and I am delighted that I was able to get online to post todays prompt with you.