Day 7 Art journal challenge - Sketch in nature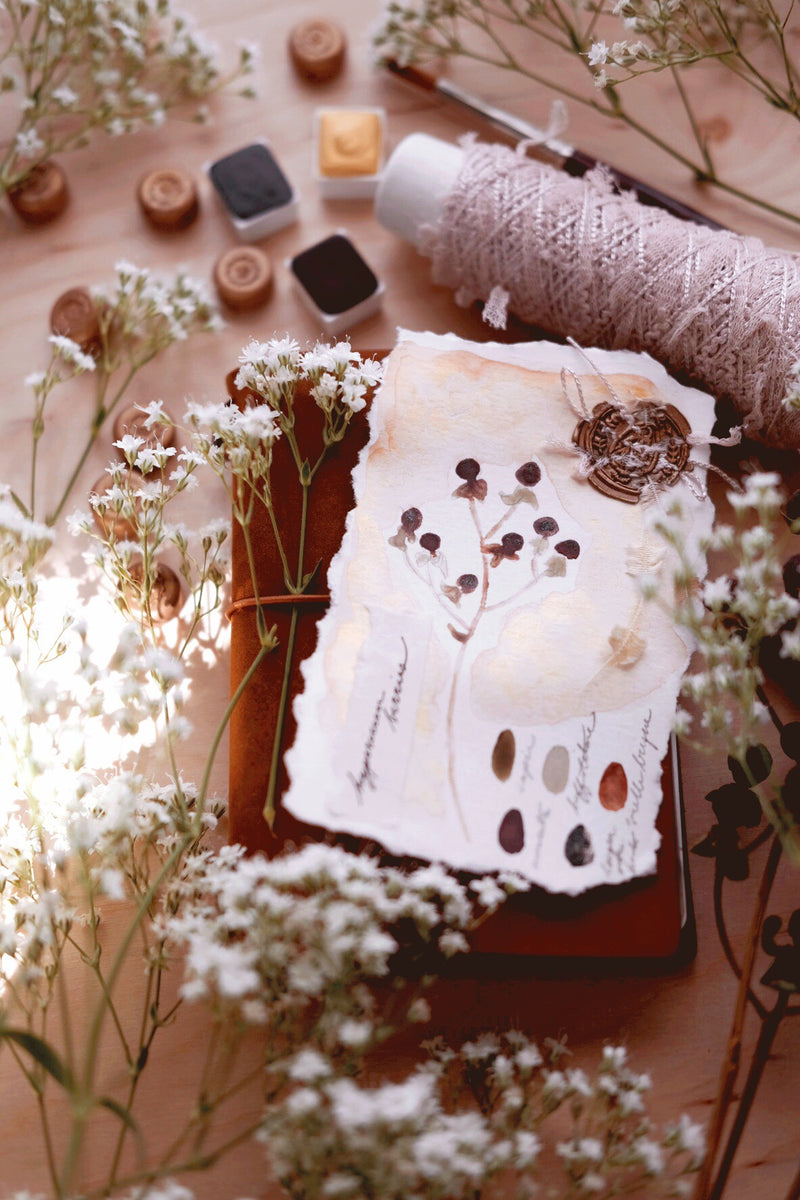 Today let's study and choose an item found in nature to sketch and paint. Mondays can be busy as we face the week with projects and tasks to complete. Finding time to breathe in nature by taking a moment to explore the outdoors provides a calming influence.
Take your notebook with you and step outside and select one item to sketch and paint for today's page. This object can be anything that draws your eye from a leaf to a feather, a seedpod, a bird, or a flower. 
If you'd like to sketch the scenery or landscape that is fine as well. Notice the interplay of light and shadow on your chosen subject and try to find the spirit of what you are studying. 
Detailed accuracy while appreciated isn't necessary as this prompt is meant to be completed within 5 minutes or less. What is important and vital here is for you to observe the structure of the object that you are sketching, and the color tones within it.
Can't go outside due to weather, timing, or a busy schedule? That is perfectly alright as well. I myself chose today to sketch a dried bit of greenery (the hypericum berries) that I have in the studio to illustrate that this exercise can be done at any time. 
I've taken a scrap piece of watercolor paper and sketched the hypericum berries in pencil first, then starting from the lightest shade in the palette I've chosen for this project (our Sapin Green) I painted in the foliage, next I added highlights of our Buff Titane watercolor to the leaves. The stalk of the plant was painted with our Vielle Brique watercolor, and then I filled in the berries with our Amarante paint, and once dry added sparkling dashes of our Lacquerware Hematite on top for dimension. The background was painted with a wash of our Abricot and Sun Gold paints, and then I added in swatches for reference of the colors that I used at the bottom of the page, and also wrote in on parchment paper the name of the greenery that I sketched.
A wax seal containing some decorative soft textile yarn was stamped in the corner for a layered effect. I tag all of the watercolor paints that I use as I often get questions as to which colors I've chosen. If you are not using watercolors feel free to paint with acrylics, or use markers, colored pencils, or whatever else you enjoy sketching with. 
Don't forget to write or sketch in your positive aspect of the day on your previous page when done. I am excited to see what you've chosen in nature to give your focus to sketch and paint for this art journal prompt.