Day 30 + Art journal challenge - Giving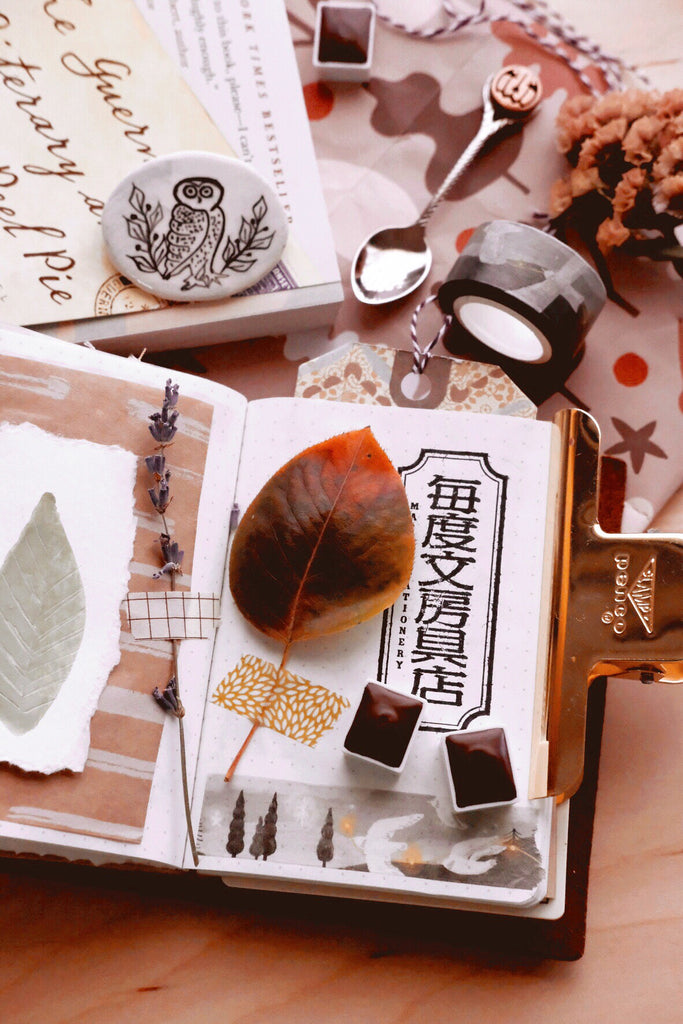 As we are winding down this Art journal challenge, let's take a pause and reflect on those who have given to us this past month and show our appreciation by creating something for another person. 
I recently received a beautiful gift package from one of my best friends and these are the items that appear in the above photographs along with my notebook. I pasted in on one side of my journal spread a scrap of the gift wrapping paper that she used as a reminder of her kindness, layered with a painted leaf fragment from yesterday's art journal exercise. On the next page appears some stationery elements and ephemera that I will be sending her way in return. (I can't show her actual gifts as they are still a surprise), but I will be using this washi, and adding in our artisan watercolors, and some Autumn leaves in her happy mail. 
For Day 30 create a watercolor piece of art, or a card for someone you hold dear in your life, or for a person whom you wish to express appreciation and gratitude towards. You can share this item by tagging it: #wildthorneoctober and if you'd like as a memento of this Day's art prompt you can showcase elements from your gift card on your page as I have done. Maybe paint with some of the watercolors that you used, or paste in a bit of a bouquet. 
On the eve of our last journal prompt together please be sure to add to your positive aspects page. Wishing everyone a happy and safe Halloween to come.