Day 24 Art journal challenge + Glazing with watercolors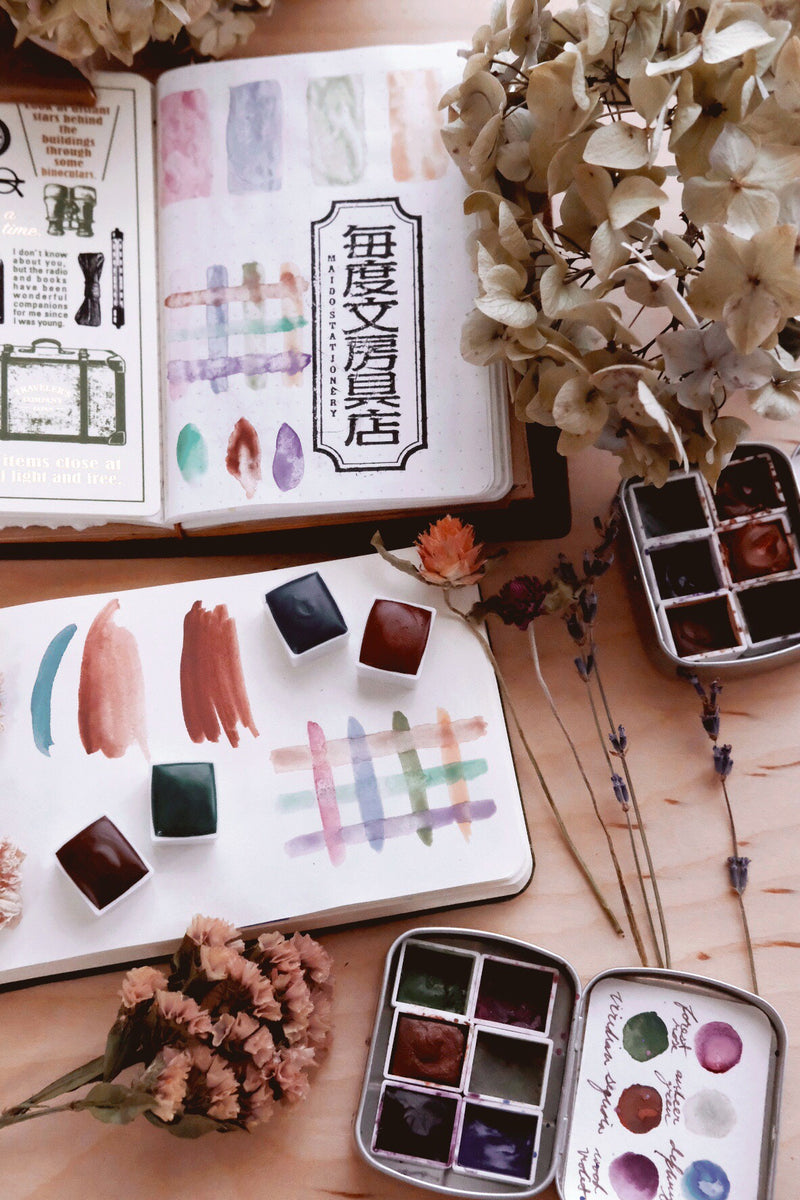 Today for Day 24 of our October challenge let's work together on exploring the technique of glazing in our art journals. 
By painting transparent layers with our paints we can achieve a jewel like effect and further deepen our awareness of color mixing. Start off by choosing at least 4 separate watercolors and paint them in light to medium swatches on the page. Allow your swatches to thoroughly dry and then choose 3 to 4 new watercolors and paint a series of horizontal stripes across your original swatches. 
 
Notice the changes in hues as the watercolors mingle and overlap, it creates a lovely transparency. Although this exercise is geared at a beginner level, you can get creative with this prompt and show glazing in different ways in your own personal journal through illustrative art or even by painting various different geometric shapes.
Please tag your pages #wildthorneoctober so that I can reshare them and comment. Also for all those who have asked we will be having a shop update of our watercolor paints tomorrow on Friday at 9 am PST. Full details on which palettes will be listed are shared via our newsletter so if you have not subscribed yet feel free to at the bottom of the page here.