Day 17 Art Journal Challenge + Bouquets of color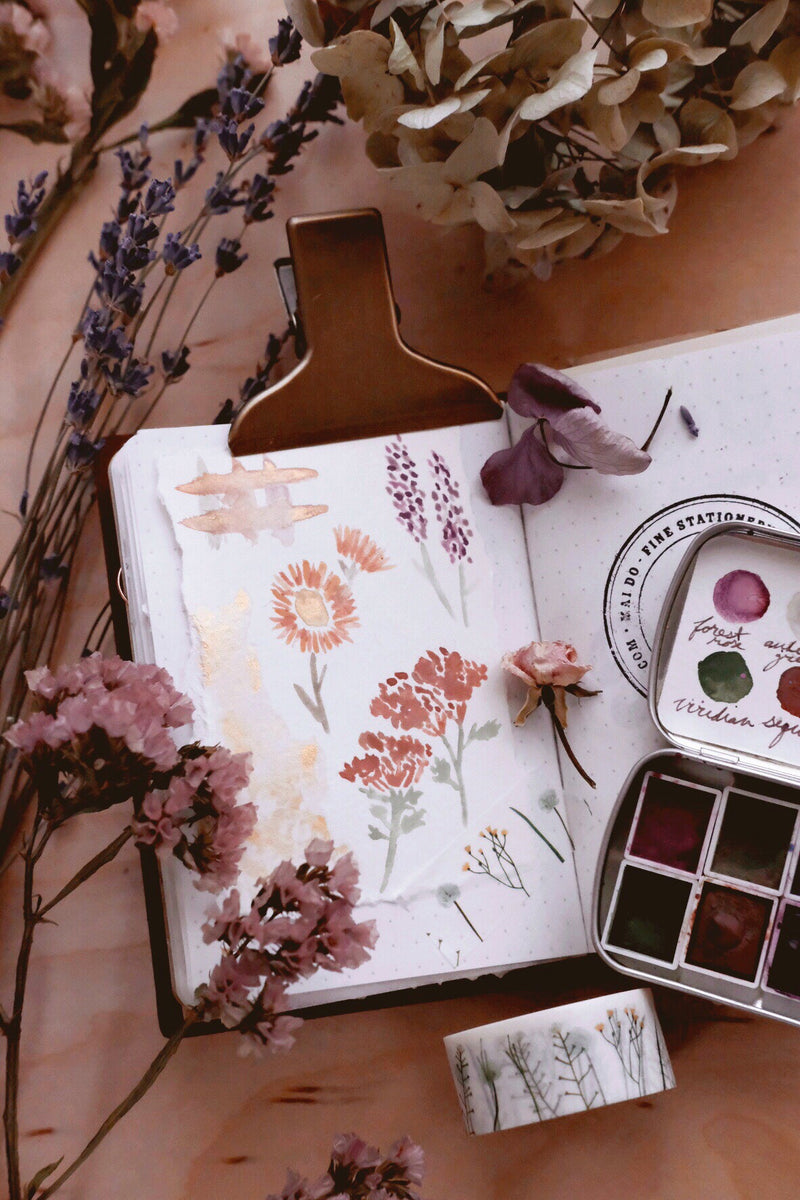 Day 17 of our Art journal challenge is to create Bouquets of color and explore inner confidence. How is confidence built? I have found through my own experience that confidence is gained through learning that is gleaned from failure and mistakes. Confidence is also achieved in actionable small measures, like creating a journal page each day and trying something new that challenges your mindset and perspectives. Confidence is essential for creating, although many of us (including me) have struggled with presenting our art and this inhibits our authenticity and growth.
You can be a quiet and introverted person and still show up with confidence in your life. Using journaling as a practice to explore errors and new possibilities in a friendly space that is welcoming motivates us to know that failure is not negative and without reward. I believe wholeheartedly in the value of making things that you don't like so that you can discover what you do, and knowing that you can find the inner resilience within to keep creating or showing up in the world until you have found your voice whether it is artistic or personal to enact change in your life.
For today's Art journal challenge create a bouquet of flowers on the page and reflect upon how your inner confidence presents itself on the page and in your life. Here with each petal that I have watercolor painted in dots and lines represents steps and pathways of discovery towards my own artistic vision and inner confidence.
Don't forget to tag your posts #wildthorneoctober so that I may see them and reshare. I am immensely proud of those of you who continue to participate, and if you have slipped and skipped a few of these art journal prompts feel free to dive in again at any time. This space and community is welcoming and encouraging.
Remember to add to your positive aspects page as well at the end of each evening. I look forward to seeing your beautiful bouquets.