Day 12 Art journal challenge + Warm hues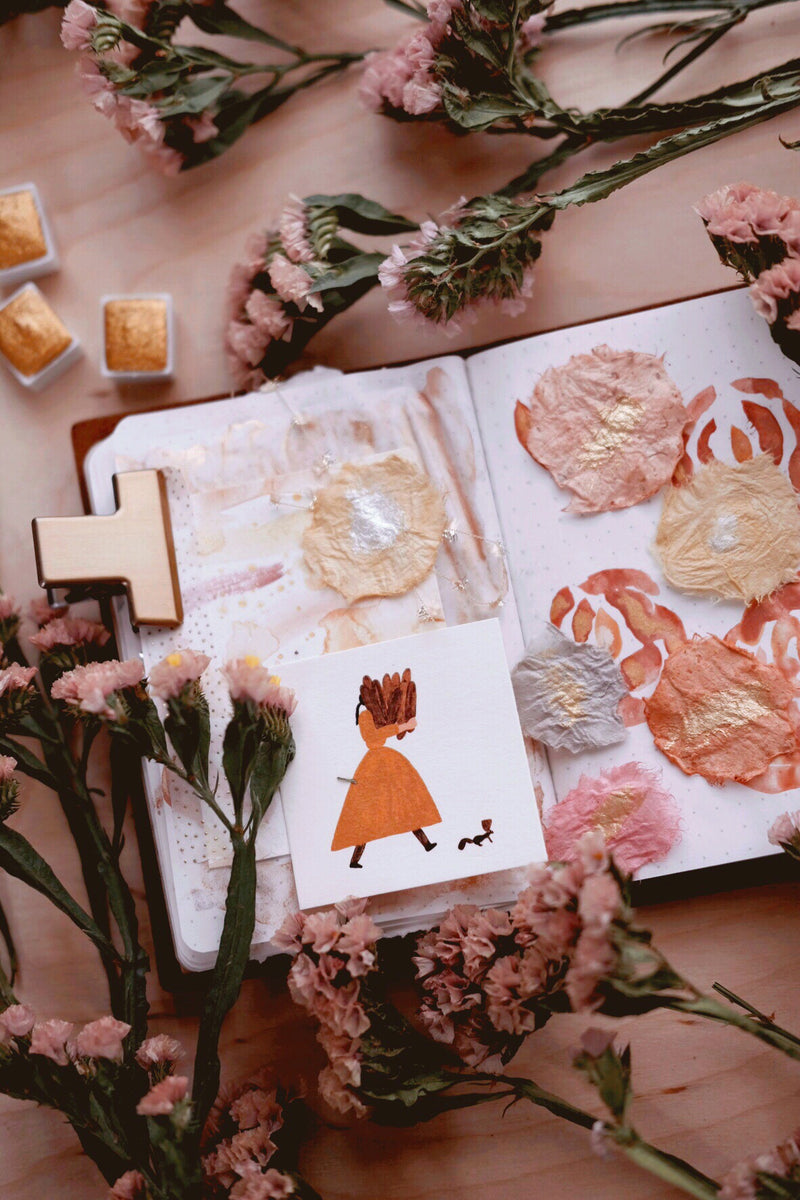 On Day 12 let's examine our watercolor palette and art supplies and get to know the color temperatures better. We are not addressing the color value or intensity, just the underlying tones in each color. 
Many of the pigments we use in watercolor have warm and cool versions of the same color. For instance there is a difference between a cool grey versus a warm grey. I've given you examples in my art journal of warm shades of pink, gold, peach, yellow and red.
Go through your own art supplies and create an art journal page dedicated only to warm hues. You can decorate this page with swatches, or collage elements to create a multi layered effect. I have chosen to add a tip in of some opaque washi with gold confetti dots layered on top of an intuitive page painted with many of the colors of our Autumn Leaves palette, a soft ribbon of champagne yarn, and a paper flower in a muted gold hue adds dimension.
If you are unsure whether a color is warm or cool in undertone try placing it next to other colors or swatch your paints out to better assess the temperature. Warm undertones will have a yellowish base, whereas cool undertones have a slightly blue cast. 
When posting your pages on Instagram please tag them #wildthorneoctober so that I may see them and comment, there are so many lovely journals being shared right now I have been highlighting them in our IG stories.
Also remember to add to your positive aspects page daily, you should have a nice list of memorable events or illustrations already. Wishing everyone here a great weekend. I am excited to see your versions of this art journal prompt.