Day 11 Art journal challenge + Simple roses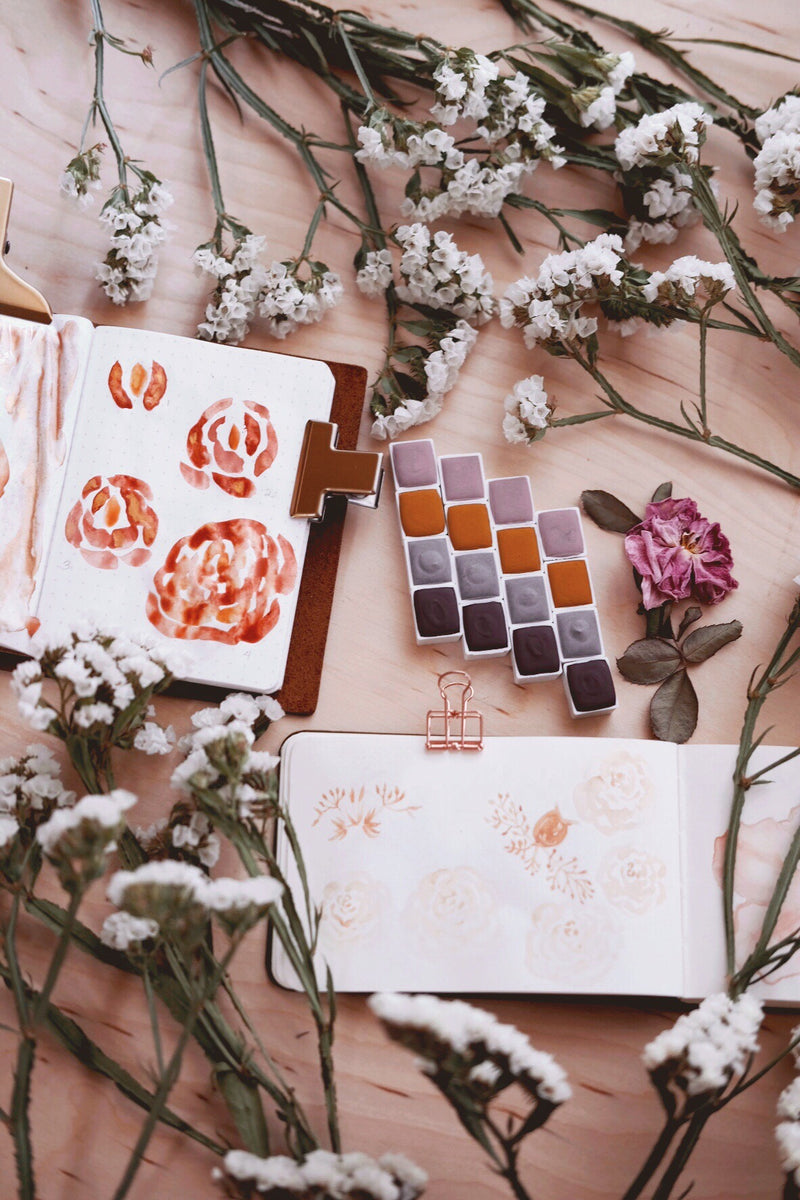 Today we are working on painting simple roses in our art journals for Wildthorne October. These soft and fluid forms can be created many different ways depending upon the size of brush that you use and your brush work technique. 
By using a large round watercolor brush I have painted soft curving swatches in a series of steps so that you can see the progression of adding in petals to your roses. These forms are very loose and keeping with the spirit of having our art journal challenges taking no more than five minutes or less you can easily achieve these lush flowers on your own. 
The colors I chose in my page are our Bois de Rose, Abricot, and I added in small drops of our Sun Gold for some gentle sparkle.  
Shown above is an example of these loose watercolor roses being painted with a smaller finer tip round brush, both pages are meant to illustrate that there is no wrong way to paint these flowers. Have fun layering in different colors of petals and add in shimmering effects if you'd like. Paint an entire bouquet or just a single rose flower on your page. 
Our power was restored last night and in today's positive aspects page I will be writing in my gratitude for the day, don't forget to add yours in. Also please keep sharing your posts on Instagram and tagging them #wildthorneoctober I feature each post that I am able too in our IG stories so you can see all the lovely journal pages others have been creating, these also qualify you for entry into our giveaway at the end of the month.
Have a fun weekend friends.