***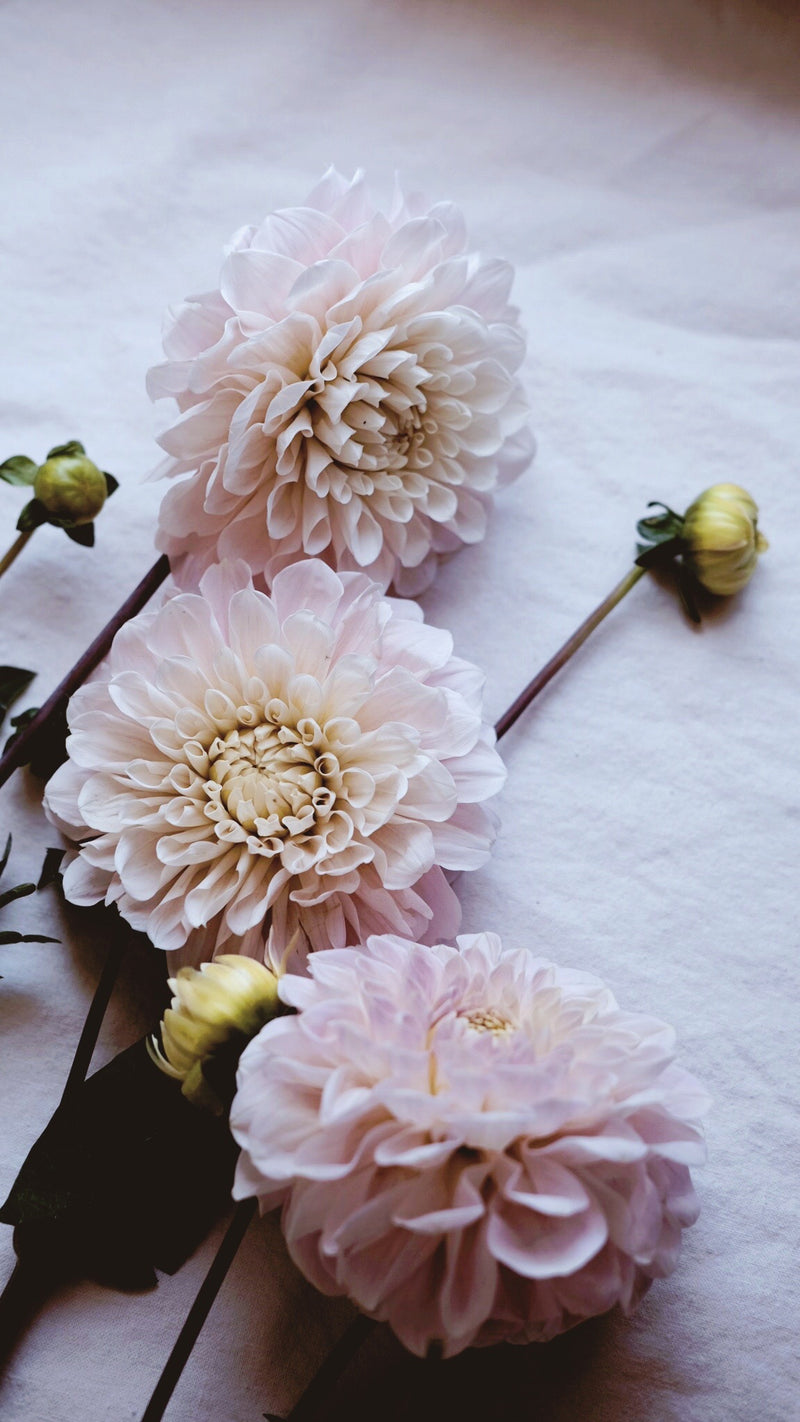 I've been standing in the tides at dusk allowing the waves to wash over me. The seabirds are silent companions further up the shoreline. As the sun goes down a measure of calm wraps itself across my shoulders like a heavy blanket. With the ebb and flow of water, I observe how the bubbles in the surf create new patterns with each wave.
Over the weekend Garrett and I went to our local nursery gift shop and I found these sweet little pottery casserole dishes. Their pretty muted colors and irregular glazes make me long for autumn and baking. 
The Dahlias are in bloom all along the coast, and they fade so swiftly yet I still enjoy welcoming them into the studio. Capturing fleeting beauty in photographs is what first sparked my love of the camera years ago.
031
I was watching an art documentary film on the life of Louise Bourgeois this past week and in it, she mentioned how memory had affected her life and art throughout her career. Reconciling with memory can be complex and layered. Yesterday I sat and intuitively created a page that evoked my own relationship with memory.
Using our own Wildthorne Celestial Lights watercolors, and some flesh-colored pencils I began with first writing out the word memory on the page. Then intuitively and in successive layers I began watercolor painting both over the word, around it, embellishing small points of light. Ribbons of Silvery Moon paint created thin and ephemeral swirls on the page reminiscent to me of how the threads of memory become intertwined and can hover and spool around in my consciousness. A winged bird takes flight releasing memories to return to the self. The page is finished with my thoughts handwritten in a cursive script with my glass dip pen and bottled ink. 
Circling back to my roots of where I began, both in this blog and in my artistic creations is a warm and tender homecoming for me. No matter where you are in your creative path, I hope that you are taking care of yourself with kindness and patience in the process. I am doing the same for myself.